Home

Whats New

Fabric

Great Values

Panels
Layer Cakes

Kits

Patterns

Sashiko

View Cart

Check Out

Shipping Info

Contact Us


True Nature

, McKenna Ryan's newest design. Approximate size is 66 1/2w X 82 1/2h. Kit includes six patterns and all fabric for front including border and binding. Click here
During the month of November Free shipping on all order of $95 dollars or more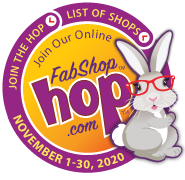 Also, please check out our department "Great Values" which includes many well known names at great prices. This department will be growing, so check it out often.
Welcome to the Fabric Peddlers Website. Here we offer beautiful ethnic fabrics: Australian Aboriginal (M&S Fabrics), Japanese (Daiwabo, Seven Islands, etc.), Japanese Sashiko and Panels, Batiks and Flannels. We also have a wonderful variety of fabrics including Hoffman, Island Batik, Makower, Moda, Robert Kaufman, South Seas, Timeless Treasures, etc.
Enjoy browsing through our site, we hope you will find fabrics you like. If not, tell us what you are looking for on our Contact Us page.

720 308-4464 (call or text)
fabricpeddlers@yahoo.com